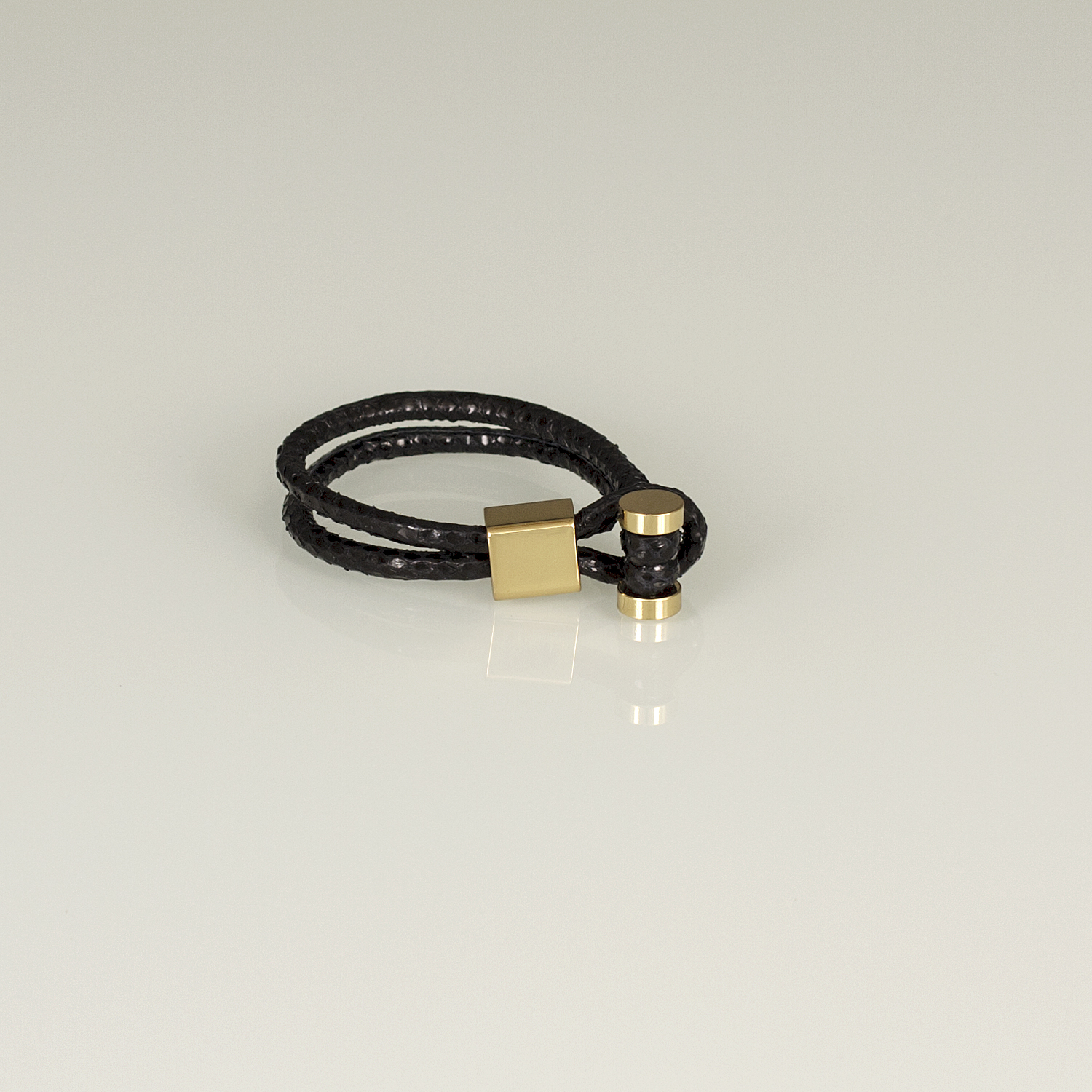 Sales Aliya bracelet black
DETAILS:
* Original BELUCIA exclusive luxury Designer tube bracelet.
* Manufactured from sublime high-quality genuine snakeskin in braided Design,
origin Italy.
* Luxury Class with top processing, 100% Real Handmade and 100% genuine leather.
* Color: Black.
* Top quality Hardware: Plated metal in Gold Look.
* Size, Fit & Weight:
Width: 2 X 0,5 cm.
Total length: 20,8 cm, effective length rolled up while wearing 16,5 cm.
Diameter about 6,0 cm.
Weight: 20 gram.
* In inches: Width 2 X 0.20
Total length: 8.19, effective length curled up while wearing 6.50.
Diameter about 2.36 Inch.
* MSRP € 139,-
* Please keep in mind: Snakeskin is a completely natural product.
* Theme species protection: The processed snakeskin is not from an
endangered species. There are no import restrictions.
€ 22.50
add to shopping bag