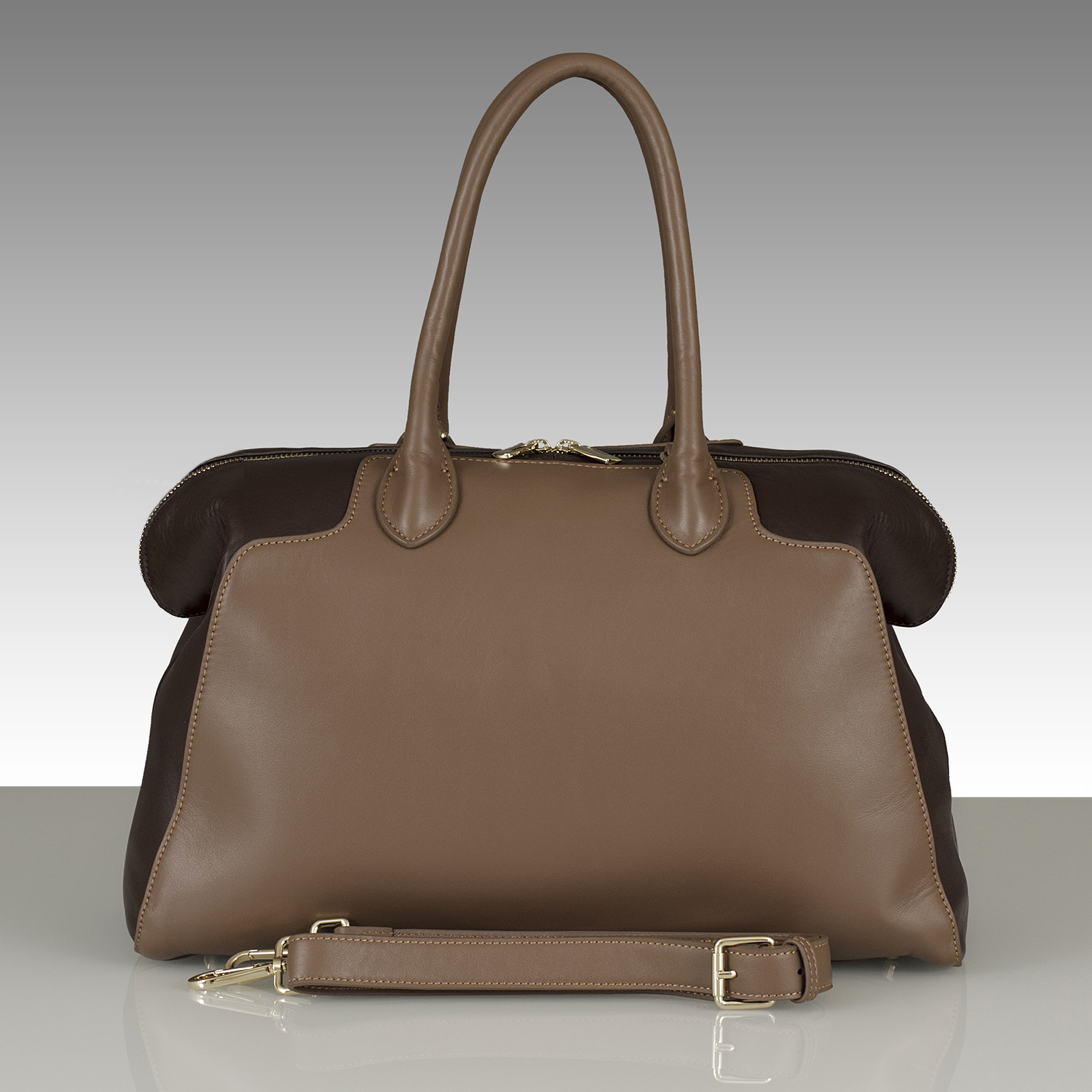 Sales Desano Bag Bicolor Brown
DETAILS:
* Original BELUCIA 1st class exclusive Designer Bag.
* Luxury Class with top processing, 100% Real Handmade and 100%
genuine leather.
* Manufactured from sublime high-quality super soft Nappa Sheepskin,
origin Italy.
* Color: Bicolor Brown.
* Top quality metal elements: 3 Metal zippers colored in light gold.
* Inside:
- Two large main compartments with a large separate
zippered pocket (26 cm L X 18 cm H) in the middle.
- One extra large zipped pocket (25 cm L X 15 cm H).
- Two Smartphone slit pockets (11 cm L X 14 cm H).
- Leather BELUCIA logo plate.
- The interior is upholstered with high-quality cotton lining, color beige.
* Outside:
- Two-way metal zipper and five metal stand feet on the bottom
colored in light gold.
- Removable and adjustable shoulder strap (adjustable 111-124 cm).
* Size & Fit:
Length, measured from bottom to top: 40 cm,
in the middle 34 cm and on top 42 cm.
Height: 25 cm, Depth: 15 cm.
2 handles with a handle drop of 18 cm.
Empty weight about: 800 grams.
* Inch: Length at the bottom 15.75, in the middle 13.39 and on top 16.54,
9.84 H, 5.90 D.
2 handles with a handle drop of 7.09.
* Black cover bag with gold colored BELUCIA logo.
* MSRP € 859,-
€ 74.95
add to shopping bag