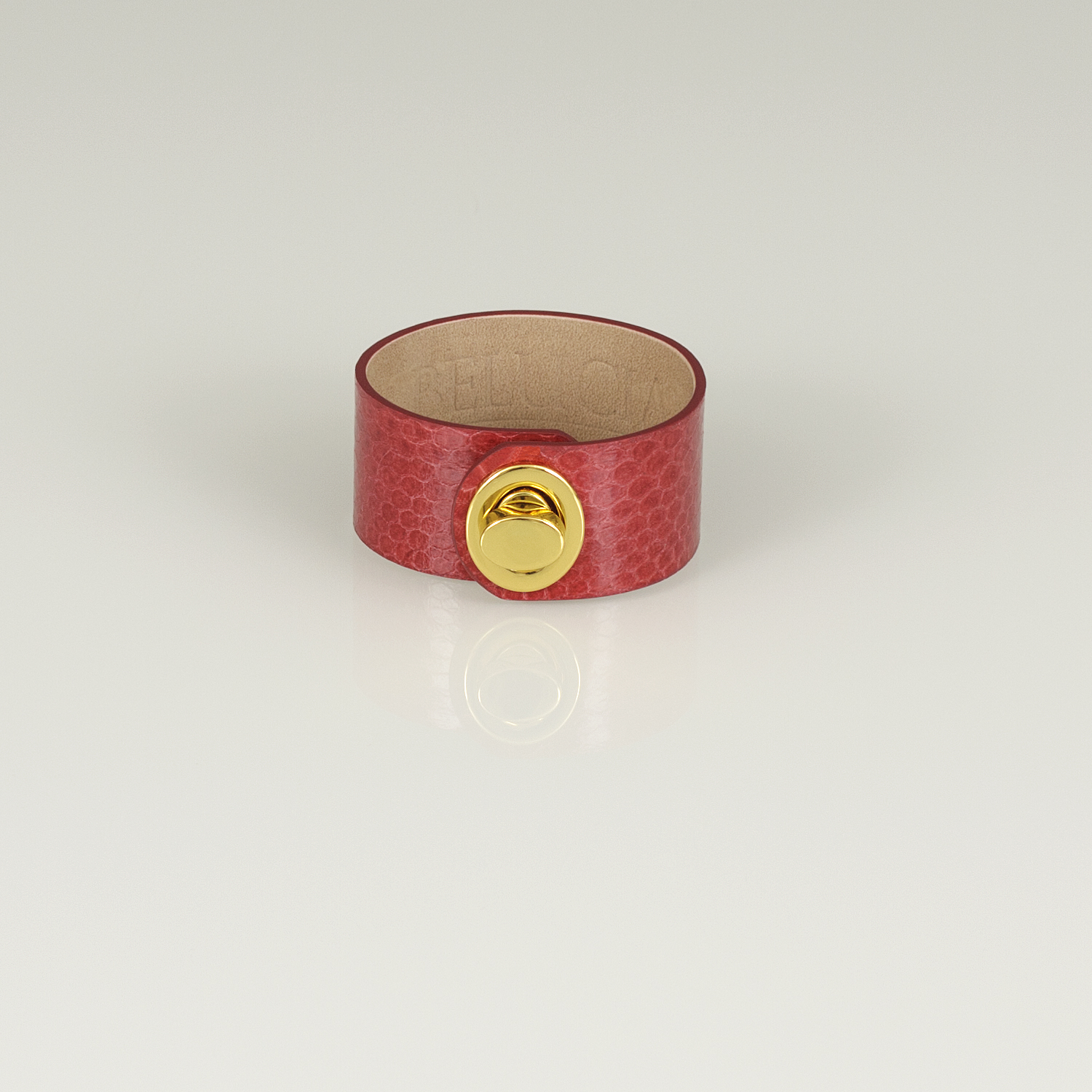 Sales Lyra bracelet red
DETAILS:
* Original BELUCIA exclusive luxury Designer bracelet.
* Manufactured from sublime high-quality genuine snakeskin, origin Italy.
* Luxury Class with top processing, 100% Real Handmade and 100% genuine leather.
* Color: Shiny red.
* Top quality Hardware: Plated metal in Gold Look.
* The inside is finished with silky soft nubuck leather and feels very soft and
comfortable on the skin.
* BELUCIA ® - Logo on the inside.
* Size, Fit & Weight:
Width: 3 cm.
Total length: 21,6 cm, effective length rolled up while wearing 17,0 cm.
Diameter about 6,0 cm.
Weight: 25 gram.
* In inches: Width 1.18
Total length: 8.50, effective length rolled up while wearing 6.69.
Diameter about 2.36 Inch.
* MSRP € 199,-
* Please keep in mind: Snakeskin is a completely natural product, so the size of the
scales can be slightly different from the product photos.
* Theme species protection: The processed snakeskin is not from an
endangered species. There are no import restrictions.
* THIS BRACELET IS NOW ALSO AVAILABLE IN THE SAME COLOR AS SHOWN,
BUT MANUFACTURED WITH CALFSKIN IN SNAKE PRINT. INDICATE IN
YOUR ORDER WHICH BRACELET YOU WOULD LIKE TO HAVE,
GENUINE SNAKESKIN OR CALFSKIN IN SNAKE PRINT!
€ 40.00
add to shopping bag