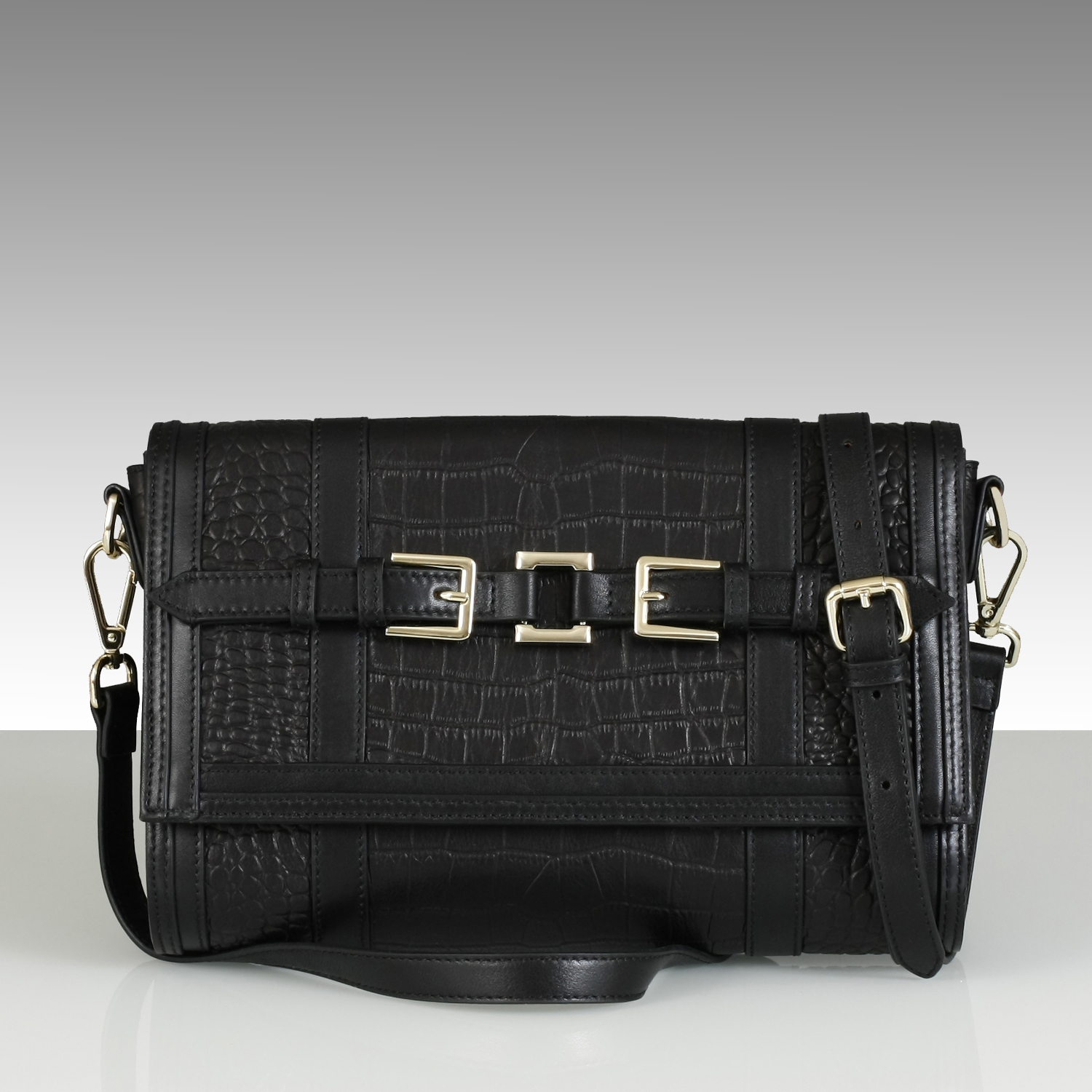 Sales Thirza Bag Black
DETAILS:
* Original BELUCIA 1st class exclusive Designer Clutch Bag.
* Luxury Class with top processing, 100% Real Handmade and 100%
genuine leather.
* Manufactured from a fabulous combination of very soft croc-embossed
calfskin with extra soft Nappa Sheepskin, origin Italy.
* Color: Bicolor black.
* Inside:
- One large main compartment (28 cm L X 6 cm W X 17,5 cm H).
- One extra zipped pocket (17 cm L X 9,5 cm H).
- One Smartphone slit pocket (11 cm L X 11,5 cm H).
- Leather BELUCIA logo plate.
- The interior is upholstered with high-quality cotton lining, color black.
* Outside:
- Flap with on every side one magnetic closure colored in light gold.
- Decorative Hardware in light gold.
- Removable and adjustable shoulder strap (adjustable 109-125 cm).
* Size & Fit:
Length, measured from bottom to top: 29 cm,
in the middle 29 cm and on top 32 cm.
Height in the middle: 20 cm, Depth: 6,5 cm.
Empty weight about: 620 grams.
* Inch: Length at the bottom 11.42, in the middle 11.42 and on top 12.60,
7.87 H in the middle, 2.56 D.
* Black cover bag with gold colored BELUCIA logo.
* MSRP € 834,-
€ 94.95
add to shopping bag